Thoroughbreds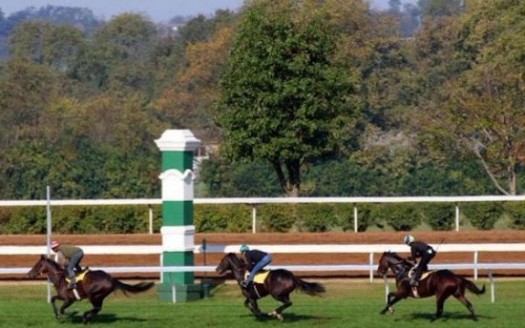 At Stepaside Farm, our thoroughbred program is a combination of talent, love, and experience. Melanie's father, Howard, left us a legacy in his horses. Declan Jackson's life-long career in the racing world allows us to play to these animals' strengths.
Our animals come first. Because thoroughbreds are professional athletes, we believe in providing them with the best possible training and treatment. Our horses enjoy vacations to play and relax in grassy pasture. We respect our horses and are proud of how we distinguish ourselves in the racing industry through kind, humane treatment of our animals.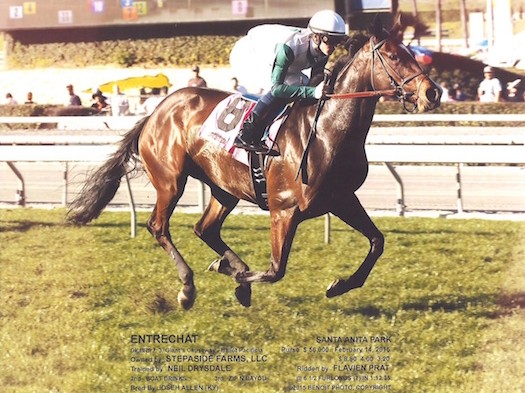 We breed and raise thoroughbreds, selectively combining bloodlines born to win. In our arena and on trails around the property, we break our horses using techniques that respect the animal and prepare them for the world of racing. It's important for us to take our time and not rush the process. Our primary on-site trainers co-owner, Declan Jackson, and farm manager, Julia Thwaites are gifted at what they do. Exercise rider extraordinaire, Marco Ramirez, finishes the breaking training and gives them confidence.
When ready, we send our horses to racetracks in California and beyond. We're exited about growing our program and breeding winners well into the future.